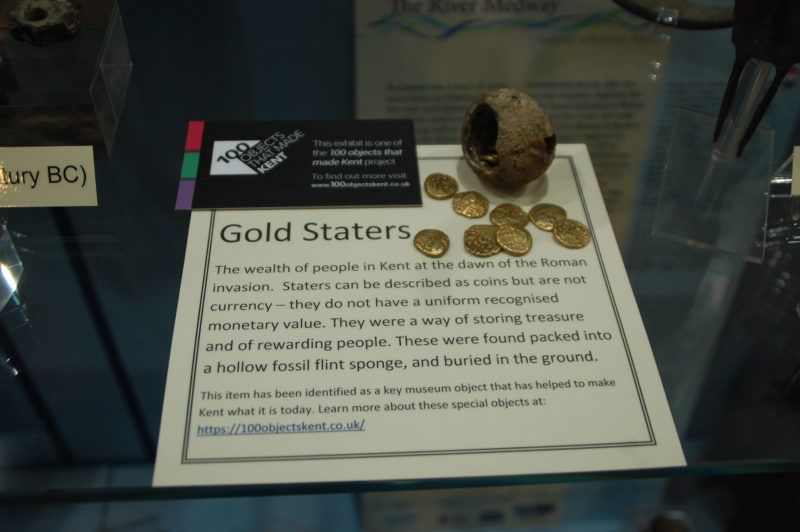 This was on display in the Guildhall Museum at Rochester. (Free and worth a look if you are nearby.)
Just a thought that we might come across containers – not necessarily metallic  – capable of containing lovely stuff such as this. The contents could be inside or nearby.
And on that note I wish you good signals in 2018.
Chairman Joe.