Welcome to the West Kent Detector Club.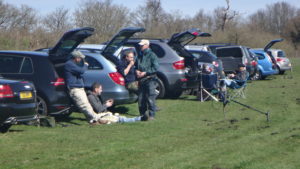 WKDC.co.uk is an information hub about Metal Detecting.
As well as keep you informed with all the Club News.
Since the early days of the WKDC the club (formed in late 1978/early 1979 by two enthusiastic metal detectorists, Stephen Johnston and John Williams), has expanded and grown, in terms of members & activities! The club can be found at events around Kent, Surrey & Sussex displaying finds & educating the public as well as offering a recovery service for unfortunates who have mislaid metallic objects. In 2007, some members of the West Kent Detector Club even appeared on Channel 4's 'Time Team'!
Check out the navigation options to see more information about the Club and what we do.
You can send us a message via the contact page if you have any questions or comments.